Florida K9 Unleashed is a dog training business based in the Daytona Beach area. Specializing in private lessons, dog behavior consultations, and teaching the owners to understand why their dogs do the things they do. This helps create a strong bond between the owner and dog.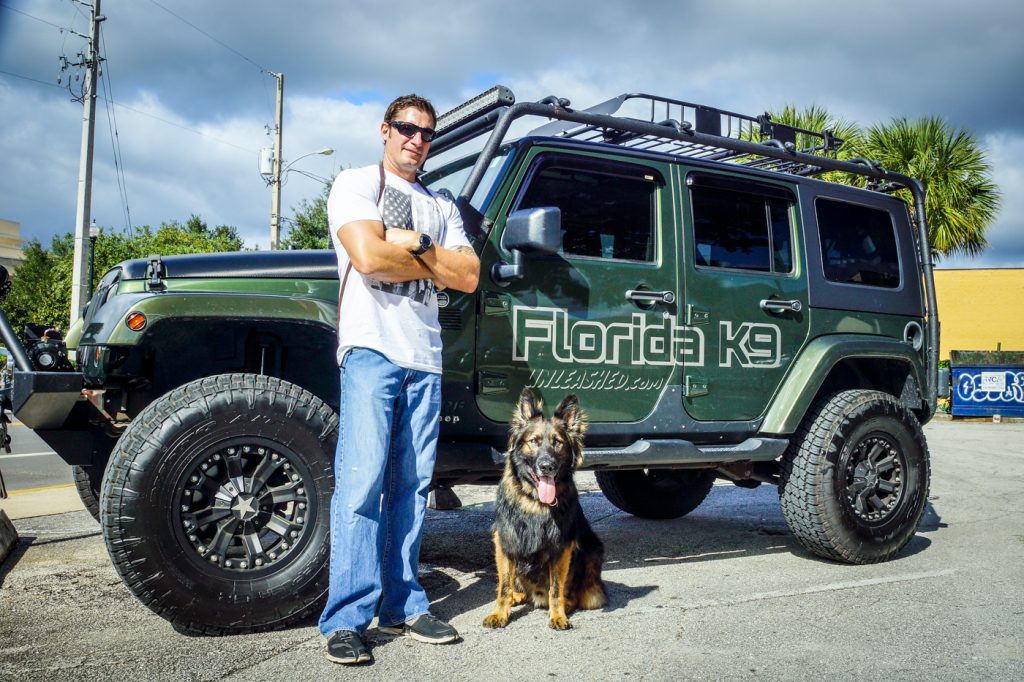 At Florida K9 Unleashed we use marker training and believe that if the root of all training is positive and rewarding for the dog it works. Specializing in e-collar training to gain amazing obedience from your dog. There are a lot of major misconceptions about e-collar training.        E-collar training is more like giving your dog its own cell phone and teaching them how to answer your call. The dog learns to answer the call means rewards happen.  A well timed reward and proper praise goes so much farther in training than one badly timed correction.
About Aaron Tucker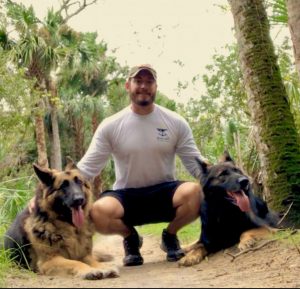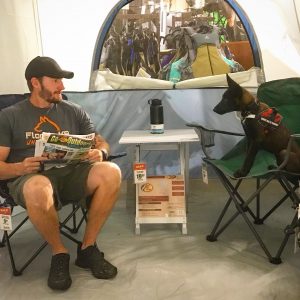 Owner Aaron Tucker is a retired firefighter paramedic, police officer, tactical medic, and cadaver K9 handler with 2 decades of real world experience.  Aaron is often a guest speaker at K9 training schools for his experience and knowledge in the field of emergency K9 care, where he teaches K9 handlers and emergency medical responders how to care for and treat K9s in emergency situations.
Aaron also teaches Tactical Medic for the Florida SWAT Association, instructing tactical medics how to treat their four-legged team members. Aaron has also worked in the private sector, handling explosive detection K9s for a major cruise line in Florida. He was a guest speaker at the SOMA convention in Tampa in 2010 and spoke on the subject of K9 emergency medicine. In 2013, Aaron received an award from the U.S. State Department for his involvement in the creation of a K9 program in Kabul, Afghanistan.
Voted Readers Choice Best dog trainer of 2016, 2017, 2018 and 2019.
Voted Star of the South Best Dog trainer 2016, 2017,  2018 and 2019.
Voted Best Of the Best in 2017, 2018 and 2019
Featured in Mens Health Magazine as 2017 Ultimate K9 team with his K9 Falco.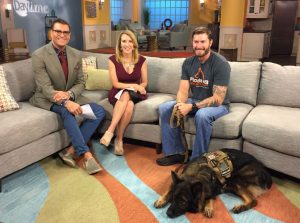 MEET THE TEAM
Kristy
Scheduling Coordinator
Kristy is who I like to call the one that runs the show. Kristy makes sure you get scheduled and if any conflict arise she takes care of them. Kristy in short is amazing. She is an amazing mother and awesome friend to all she meets. Kristy has 4 dogs and that number seems to keep growing. So her love for dog and all animals is why she is here. Kristy wants to help you get the very best for your pups.